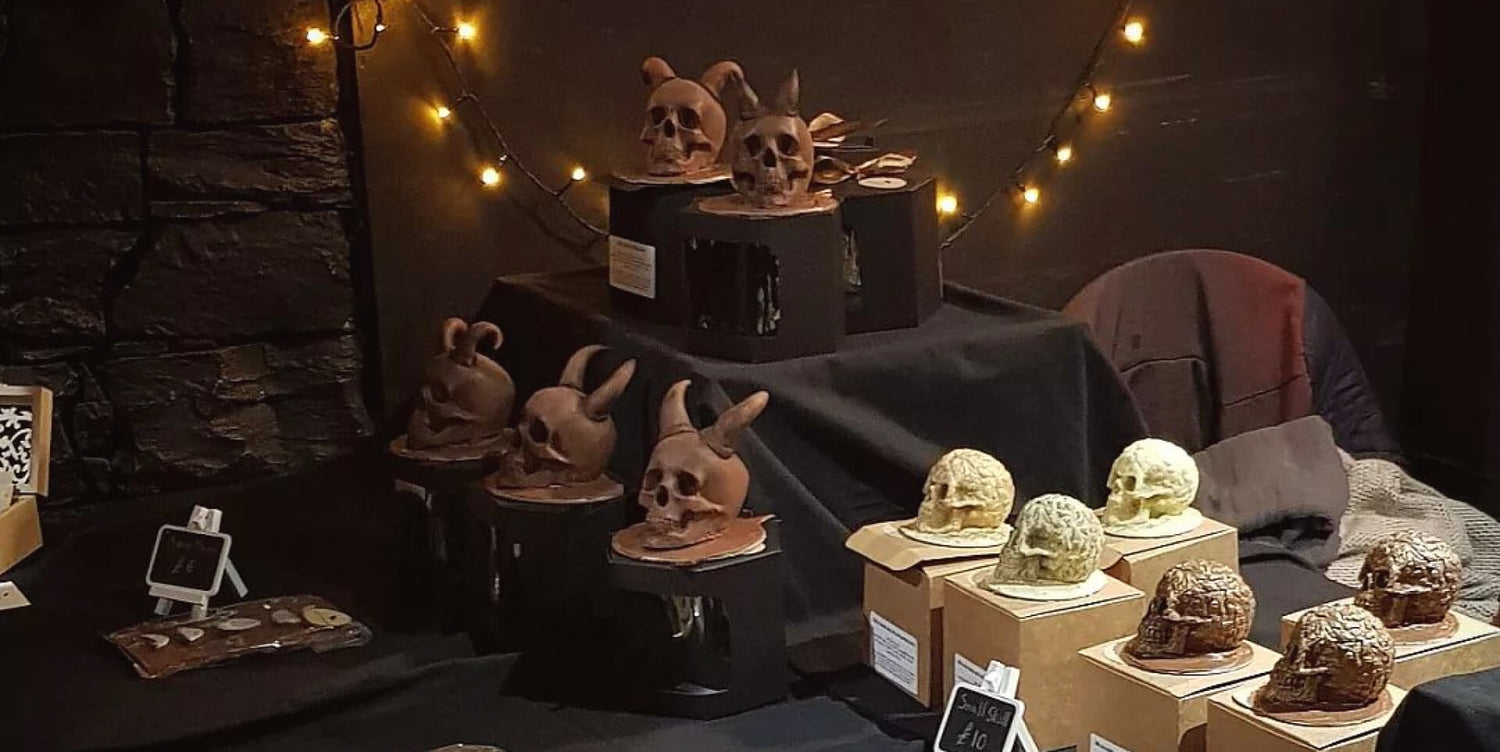 Hand Crafted Luxury Gothic & Alternative Chocolate Gifts
Magical, mystical and fantastical chocolate for when you are looking for something a little bit different.
Shop All
Cabinet of Curiosities

Inspired by the marvellous collections of strange and unusual items popular in the sixteenth century, we create our own objects and artifacts entirely from chocolate. Take a look in the online shop to find your own edible curiosity.

Magical Gifts

With items to choose from such as wands with edible crystals, toadstools and hand painted bars with edible flowers, you will find it easy to choose the perfect magical gift. Or why not just treat yourself? We all need a little bit of magic from time to time.

Gothic Gifts

Struggling to find something different? Something completely unconventional? Take a look at our life-size replica bones made entirely of chocolate!